Breakfast with Harvard Professor Benjamin M. Friedman
Enjoy breakfast at the Santa Barbara Club with a leading expert on the current condition of the American economy, Monday, March 20, 9:00-11:00 a.m.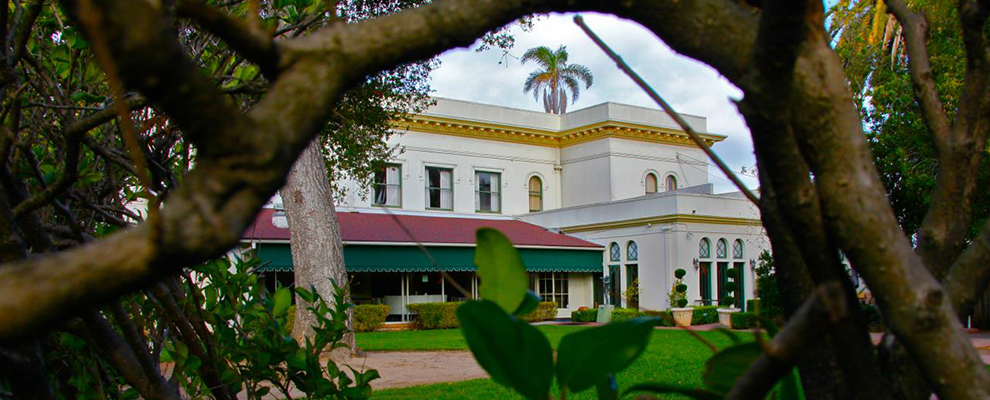 Benjamin M. Friedman is the William Joseph Maier Professor of Political Economy, and formerly Chairman of the Department of Economics, at Harvard University. He has written extensively on economic policy, and in particular on the role of the financial markets in shaping how monetary and fiscal policies affect overall economic activity. His book Day of Reckoning: The Consequences of American Economic Policy Under Reagan and After (Random House, 1988) received the George S. Eccles Prize, awarded annually by Columbia University for excellence in writing about economics. His work has also addressed broader questions concerning economics and economic policy. His book The Moral Consequences of Economic Growth (Knopf, 2005) examined the political and social implications of growth versus economic stagnation. The author of many other books and more than 150 scholarly articles, Friedman is a frequent contributor to publications reaching a broader audience, including The New York Review of Books.

The Harvard Club of Santa Barbara is hosting a special breakfast with Prof. Friedman on Monday, March 20, 9:00-11:00 a.m., at the Santa Barbara Club, located at 1105 Chapala St., Santa Barbara. Please join us to welcome Prof. Friedman to Santa Barbara and hear his talk on "Prospects for the U.S. Economy and U.S. Economic Policy." The breakfast will be buffet-style and include a wide selection of items (menu shown below). The breakfast is open to all Harvard alumni in the tri-counties area, with a discounted price for HCSB members. The price is $39 for members and up to 3 guests, and $49 for non-members. Tickets can be purchased by clicking the link below. HCSB prefers the online method of simultaneously paying and RSVP'ing, as it provides us with an automated attendance count and RSVP list. However, if you prefer to pay by check you may do so by mailing your check together with the names of your guests to Harvard Club of Santa Barbara, P.O. Box 1452, Goleta, CA 93116. Finally, you may also pay at the door, but please send an email to us at president@sbharvardclub.org to let us know you're coming and reserve a place.

See photos from event here!

More about Prof. Friedman: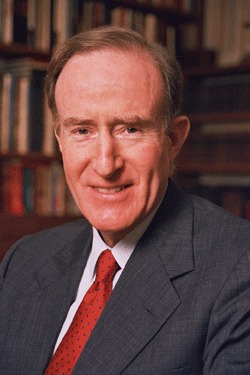 Prof. Friedman's current professional activities include serving as a director of the Private Export Funding Corporation, a trustee of the Pioneer Funds, and a director of the National Council on Economic Education. In addition, he has served as director of financial markets and monetary economics research at the National Bureau of Economic Research, as a member of the National Science Foundation Subcommittee on Economics, as an adviser to the Congressional Budget Office and to the Federal Reserve Bank of New York, as a trustee of the College Retirement Equities Fund, and as a director of the American Friends of Cambridge University. He is also a member of the Council on Foreign Relations and the American Academy of Arts and Sciences.

Prof. Friedman joined the Harvard faculty in 1972. Before then he worked with Morgan Stanley & Co., investment bankers in New York. He had also worked in consulting or other capacities with the Board of Governors of the Federal Reserve System, the Federal Reserve Bank of New York, and the Federal Reserve Bank of Boston.

Prof. Friedman received the A.B., A.M. and Ph.D. degrees in economics from Harvard University; during his graduate study at Harvard he was a Junior Fellow of the Society of Fellows. Among other awards, Prof. Friedman was the 2005-6 recipient of the John R. Commons Award, presented every two years in recognition of achievements in economics and service to the economics profession.

Breakfast Menu at the Santa Barbara Club:
Fresh Orange Juice, Cranberry Juice and 2% Milk
Fresh Sliced Seasonal Fruits House Made Bakery Selections: Scones, Croissants and Assorted Breads
Garnishes of Butter, Honey and Jam
Santa Barbara Club Granola: A House Made Mix of Almonds, Pecans and Oats Sweetened with SB Wild Honey
Selection of Plain and Fruit Yogurts
French Toast with Pure Maple Syrup and Fresh Fruit Compote
Scrambled Eggs with Fresh Chives and Aged Cheddar
Roasted Yukon Gold Breakfast Potatoes with Bell Peppers and Onion
Smoked Bacon Chicken Apple Sausage
Freshly Brewed Coffee, Decaffeinated Coffee and an Assorted Tea Selection
When:
2:00AM - 4:00AM Mon 20 Mar 2017, Pacific timezone

Where:
The Santa Barbara Club
1105 Chapala St
Santa Barbara, CA 93101
[ Get Directions ]
Enter Waitlist Here...
Look Who's Coming:
David Bisno
Guest of David Bisno
Edward Kaufman
Guest of Edward Kaufman
Sarah Fox
HCSB
Denny Klos
HCSB
David Flattery
Judith Flattery
Jeff Tenzer
Gay Browne
Anthony Browne
W. Elliot Brownlee
HCSB
Mary Brownlee
HCSB
Robert Roan
Daniele Huerta
Diane Huerta
Eric McFarland
Matthew Gordon
Eamon Gordon
Rhonda Gordon
Rosalind Amorteguy-Fendon
Ronald Fendon
Graham Bell
US Trust
Linda Fareed
Guest of Linda Fareed
Albert Holtz
Laura Holtz
Victor Cole
Gary Kravetz
Pat Green
William Gilbreth
John Russell
Emmett Gossen
Penny Gossen
David Grace
Albert Lindemann
Barbara Lindemann
Edward Bookin
Perry Carroll
William Carroll
Deborah Rogers
HCSB
Thomas Lee
Ken Sherman
Anne Rydfors
Eric Torbet
HCSB Administrator
Valerie Grace
Robert Wenger
Steve Clayton
... a total of 49 guests.
Note: to opt out from this list please sign in, go to My Account and change your preferences under My RSVPs.