Renew Your Membership...
Thank-you for choosing to renew your membership!

HOW TO RENEW: Harvard alumni, associates, and students, please log in with your Harvard Key. You will be automatically redirected back to this site. Select the membership type you wish to purchase and push the "Continue" button below to complete the registration process. For paid memberships, you will be asked for your credit card by our secure online payment processor. If you prefer to pay by check, then simply mail the appropriate amount payable to "Harvard Club of Santa Barbara" to our mailing address:
P.O. Box 1452
Goleta, CA 93116
If you have any questions about your membership renewal, please send an email to membership@sbharvardclub.org.
Harvard Alumni, HAA Associates, and Students:
Login using your HarvardKey.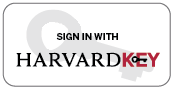 ---
Haven't yet set up your HarvardKey account? Claim your HarvardKey key.harvard.edu.
Faculty, Staff, Parents, and Non-Alumni Members and Guests – click here and login below.
---
New to Our Site?
Registration is free. Fill out the fields below and a temporary password will be emailed to you within the next several minutes.