Lecture and reception with Harvard Professor Joyce Chaplin
Join the Harvard Club of Santa Barbara for this Harvard-sponsored lecture on Tuesday, Oct 30, 2018.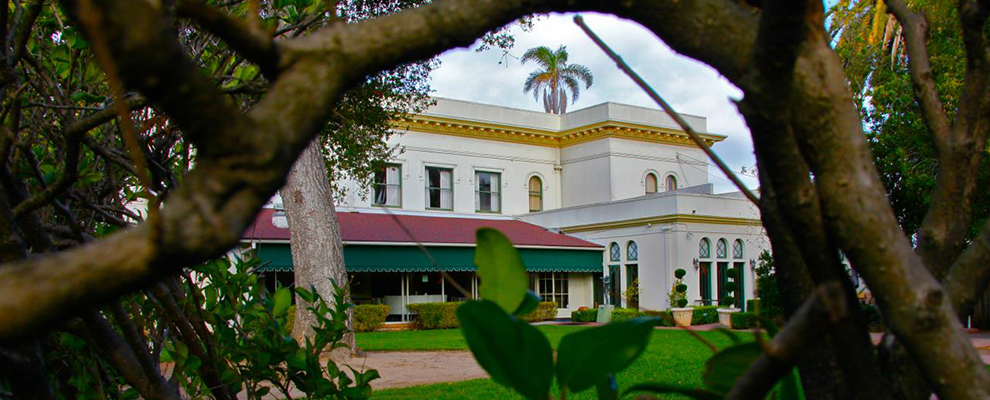 The Harvard Club of Santa Barbara (HCSB), in conjunction with the Harvard Alumni Association (HAA), has arranged for a lecture and reception with Harvard Professor Joyce Chaplin on Tuesday, October 30, 5:30-7:30 p.m. at the Santa Barbara Club, 1105 Chapala St. Prof. Chaplin's lecture is entitled "Delicious! Setting the Table for a Food Exhibit at Harvard." The event will begin with a reception between 5:30 and 6:30. The lecture will follow.

The price is $20/each for attendees. There are two options for paying. Tickets can be purchased by clicking the link below (If you have a Harvard Key then first login). Or, you may pay at the door, but if you choose this option then please email our president beforehand to let us know. This event will be limited to 50 people.

See photos from event here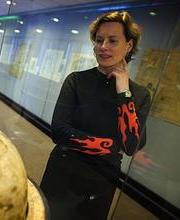 Joyce Chaplin is the James Duncan Phillips Professor of Early American History in the Department of History at Harvard University, where she teaches the histories of science, climate, colonialism, and environment. She is most interested in topics where humans and nature meet. She is also an Affiliated Faculty Member in Harvard's Department of the History of Science, an affiliate of the Department of Landscape Architecture at the Harvard Graduate School of Design, a Faculty Member of Harvard's American Studies Program, and a Faculty Associate of the Harvard University Center for the Environment where she is a convener of the Harvard Environmental History Working Group. She has written or edited numerous books, including The First Scientific American: Benjamin Franklin and the Pursuit of Genius (2006), Round about the Earth: Circumnavigation from Magellan to Orbit (2012), and Food in Time and Place (2014), and Genealogies of Genius (2016). She received her BA at Northwestern University, and her MA and PhD at The Johns Hopkins University. For details on her career, see

https://history.fas.harvard.edu/people/joyce-chaplin

.
In describing her lecture, "Delicious! Setting the Table for a Food Exhibit at Harvard," Professor Chaplin writes:
"You sit at a table. You have a plate in front of you and there is food in other dishes on the table. Or a plate or plates of food are brought to you. Or perhaps you have prepared the food and put it on the table. You take up a fork—or other implement. You begin to eat. You think, 'This is delicious.' Or not.
Each of your actions, all of these things, they have histories. The fork, the plate, the food eaten, you the cook or eater, the other people at the table or waiting on the table, the decisions about what tastes good (or not), these are parts of human history and of American history. The Harvard Museums of Science and Culture are beginning to plan an exhibit on the history of food and eating, with special attention to Harvard's food history. I'm part of the exhibition team—please join me as I share a report on our plans and progress."
When:
10:30AM - 12:30PM Tue 30 Oct 2018, Pacific timezone

Where:
The Santa Barbara Club
1105 Chapala St
Santa Barbara, CA
[ Get Directions ]
Look Who's Coming:
Elliot Brownlee
HCSB
Mary Brownlee
HCSB
Joseph Ullian
Guest of Joseph Ullian
Mary Harris
Sheila Lodge
Rhonda Gordon
HCSB
James Schelling
HCSB
Kenneth Sherman
Guest of Kenneth Sherman
Albert Lindemann
Guest of Albert Lindemann
Daniele Huerta
HCSB Board
Susan Case
MARK S. COLLINS III
MARK S. COLLINS III
Marla Daily
Kristin Larson
Mary Louise Days
SBTHP
Claude Case
Adam Weiss
Lateral Lawyer Group
Stewart Holden
Eric Torbet
HCSB Administrator
... a total of 25 guests.
Note: to opt out from this list please sign in, go to My Account and change your preferences under My RSVPs.