Talk/reception to launch new Series on Harvard Careers
Join us on Tuesday, April 25, to hear Dr. Thomas Everhart reflect on his lifetime of work as a scholar, engineer, inventor, and administrator.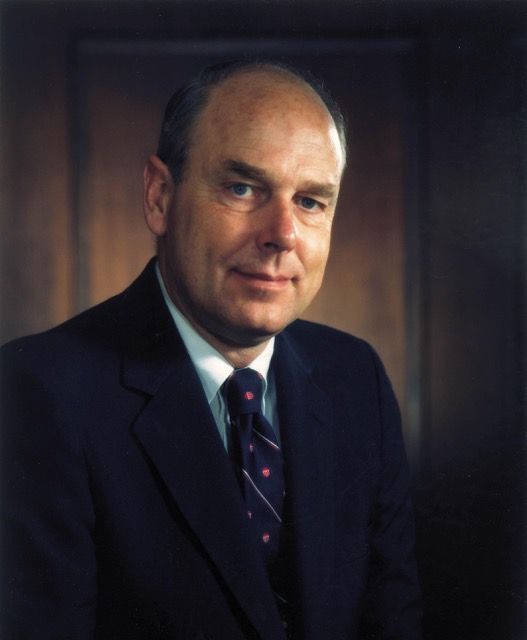 This Series on Harvard Careers will focus on the person behind the career and the lessons learned along the way. To inaugurate this Series, the Harvard Club of Santa Barbara is pleased to host the former President of the California Institute of Technology, Thomas Everhart, at a talk on Tuesday, April 25, from 4:00-6:00 p.m. Dr. Everhart has an A.B. in Physics from Harvard University, a M.Sc. from UCLA and a Ph.D. in Engineering from Cambridge University, where he was a Marshall Scholar. His area of expertise is the physics of electron beams and together with Richard Thornley, he designed the Everhart-Thornley detector that is still in use in scanning electron microscopes. During his illustrious career Dr. Everhart held major administrative positions. He was Dean, College of Engineering, Cornell University; Chancellor, University of Illinois at Urbana-Champaign; and President, California Institute of Technology, also known as Caltech. From 1999 through 2005 he served on the Board of Overseers of Harvard University. His honors include: Fellow, Institute of Electrical and Electronics Engineers; Member, National Academy of Engineering; Fellow, American Association for the Advancement of Sciences; and Foreign Member, Royal Academy of Engineering.

The talk will be followed by wine and appetizers. It will be held at 1020 State Street in the board room of the law firm Brownstein Hyatt Farber Schreck, LLP. Entry to the firm's offices (on the first floor) is from the rear of the building adjacent to City parking lot #8, entered from Anacapa Street between Figueroa and Carrillo. The lot has 80 spaces. Additional parking is within a block at the City Library parking structure or the Lobero parking structure, also accessed from Anacapa Street.

This event is open to all Harvard graduates and their guests. The price is $10 for all attendees. There are three options for paying. Tickets can be purchased by clicking the link below. If you prefer to pay by check you may do so by mailing your check to Harvard Club of Santa Barbara, P.O. Box 1452, Goleta, CA 93116. If you send a check, please do so by April 21. Finally, you may also pay at the door. If you plan to do this, please send an email to us at president@sbharvardclub.org to let us know you're coming.

See photos from event here!

When:
9:00AM - 11:00AM Tue 25 Apr 2017, Pacific timezone

Where:
Brownstein Hyatt Farber Schreck, LLP
1020 State Street Board Room
Santa Barbara, CA
[ Get Directions ]
Enter Waitlist Here...
Look Who's Coming:
David Bisno
Ken Sherman
Guest of Ken Sherman
Quentin Parker
Jessika Cardinahl
Lebritia Kendrick
Arthur Gossard
Steven Amerikaner
W. Brownlee
Mary Brownlee
Sarah Fox
HCSB
Judy Weisman
Robert Benham
Ann Benham
Eric Torbet
HCSB Administrator
Robert Fulmer
Claude Case
HCSB
Susan Case
Robert Roan
Barbara Lindemann
Albert Lindemann
Dennis Klos
HCSB
Nan Bedford
John Bedford
Ann Dwelley
Dave Dwelley
Elinor Langer
James Langer
Cornelius Passani
HCSB
Edward Bookin
Donald O'Dowd
HCSB
Jan O'Dowd
Bill MacKinnon
George Ittner
Patricia MacKinnon
Margaret Ittner
Holiday Vaill
Francis Sulger
Helga Sulger
Doris Everhart
... a total of 40 guests.
Note: to opt out from this list please sign in, go to My Account and change your preferences under My RSVPs.