Stanford Club Event: Lecture/Reception with Prof. M. Kate Bundorf
Join members of the Stanford Club of Santa Barbara for a lecture entitled "The Affordable Care Act: Where Are We Now?"
The Stanford Club of Santa Barbara has extended an invitation to local Harvard alumni to attend a lecture/reception on Tuesday, April 19, 5:30 p.m. at Cabrillo Arts Center, 1118 E. Cabrillo Blvd. in Santa Barbara.

Stanford professor M. Kate Bundorf will speak on "The Affordable Care Act: Where Are We Now?" The event is $30/person, and includes a cocktail reception with light appetizers. Payment is by cash or check, paid at the door. To register to attend this event, please contact Stanford club president Kim Bluitt:
1kimbluitt@gmail.com
(650) 823-0788

More on the lecture and speaker:
What were the objectives of the Patient Protection and Affordable Care Act (ACA), often referred to as "ObamaCare," and how has the legislation changed the U.S. health care system? Stanford School of Medicine professor and health research and policy expert M. Kate Bundorf shares her take on the ACA's track record, five years after its inception. No matter where you stood or stand on the Act, this talk is sure to enlighten.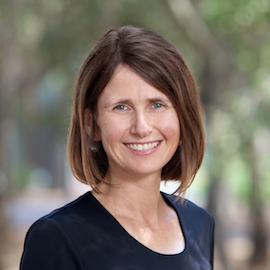 M. Kate Bundorf is an associate professor of health research and policy at Stanford's School of Medicine and an associate professor, by courtesy, at theStanford Graduate School of Business. She is also a faculty research fellow at the National Bureau of Economic Research. Bundorf received her MBA and MPH from the University of California at Berkeley and her PhD from the Wharton School.