Lecture/dinner on 3/13 - Prof. Robert Murowchick
Dr. Murowchick will speak on "Making the Past Serve the Present: Politics, Nationalism, and Archaeology in China" at the University Club in Santa Barbara, with dinner included.
The Harvard Club of Santa Barbara (HCSB) is pleased to host Professor Robert Murowchick for a dinner/lecture at the University Club of Santa Barbara, Sunday, March 13, 2016, 5:30-8:00 p.m.

Making the Past Serve the Present: Politics, Nationalism, and Archaeology in China
Archaeology has long provided a powerful force in the development of national identity in many countries. Chinese archaeology provides a fascinating illustration of the interplay of social, political and nationalistic goals. This talk focuses on the role archaeological research has played in China's regional interactions with its neighbors since 1949. Interpreting the past is very much a part of China's present identity, influencing its economy, international politics, and diplomacy.

This event is open to all Harvard alumni in the tri-counties area, with a discounted price for HCSB members. We have also extended an invitation to the area alumni clubs of Stanford, Wellesley, Yale, and MIT. The price is $45 for HCSB members and up to 3 guests, and $55 for non-members. Tickets can be purchased by clicking the link below. HCSB prefers the online method of simultaneously paying and RSVP'ing, as it provides us with an automated attendance count and RSVP list. However, if you prefer to pay by check you may do so by mailing your check together with the names of your guests to Harvard Club of Santa Barbara, P.O. Box 1452, Goleta, CA 93116. Finally, you may also pay at the door, but please send an email to let us know you're coming, before March 10.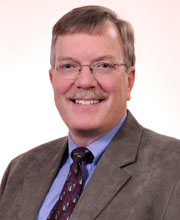 Robert Murowchick earned his B.A. in Archaeology from Yale College, his M.A. in Regional Studies-East Asia, and his Ph.D. in Anthropology from Harvard. He taught in Wuhan, China from 1981-83 as a Yale-China Fellow, and has undertaken many archaeological research trips there since then.
Since 1991, Dr. Murowchick has served as Co-Principal Investigator of the archaeological field program "Investigations into Early Shang Civilization," between Harvard's Peabody Museum and the Institute of Archaeology (Chinese Academy of Social Sciences, Beijing). He is now Director of the International Center for East Asian Archaeology and Cultural History (ICEAACH) at Boston University (BU), where he also teaches courses on the archaeology of China and Southeast Asia, ancient metallurgy, and politics and archaeology.
Dr. Murowchick's current research focuses on the development of early metallurgy in China and Southeast Asia, and on the archaeology and history of the large Jewish community in China's ancient capital city of Kaifeng from the twelfth through nineteenth centuries. His other primary interests include the relationship among politics, nationalism, and archaeological research, and the illicit international trade in antiquities. More info about Dr. Murowchick and his research can be found at his website.
Dinner Menu

Entree Choices:
Seared Free-Range Chicken Breast, with Sun-dried Cream Sauce
Grilled Salmon, with Porcini Mushroom Sauce
Butternut Squash Ravioli with Curry Cream

Starch and Vegetables:
Rosemary Roast Fingerling Potatoes
Glazed Baby Carrots
Baby Spinach Salad, with Shaved Onion, Egg, Sweet Grain Mustard Vinaigrette