Lecture and reception with Harvard Lecturer Christopher Robichaud
Join the Harvard Club of Santa Barbara for our annual Harvard-sponsored lecture on Monday, May 14, 2018.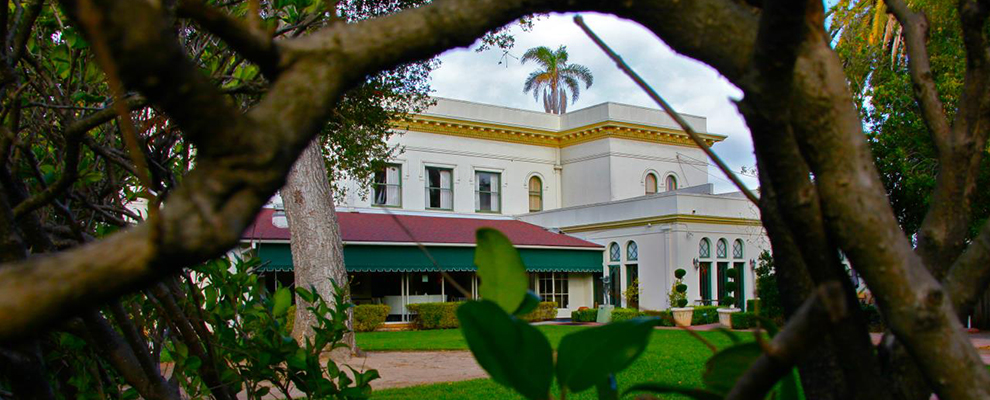 The Harvard Club of Santa Barbara (HCSB), in conjunction with the Harvard Alumni Association (HAA), has arranged for a lecture and reception with Harvard Lecturer Christopher Robichaud on Monday, May 14, 5:30-7:30 p.m. at the Santa Barbara Club, 1105 Chapala St. Dr. Robichaud's lecture is entitled "Civic Intellectual Virtues in the Post-Truth Age." The event will begin with a reception between 5:30 and 6:30. The lecture will follow.

This event is open to all Harvard graduates plus one guest. The price is $25 for all attendees. There are two options for paying. Tickets can be purchased by clicking the "Buy tickets here!!" link at the bottom of this page (you will also be prompted to login with your Harvard Key). Or, if you prefer to pay by check, you may do so by mailing your check to Harvard Club of Santa Barbara, P.O. Box 1452, Goleta, CA 93116. This event will be limited to 60 people.

Deadline for payment: May 10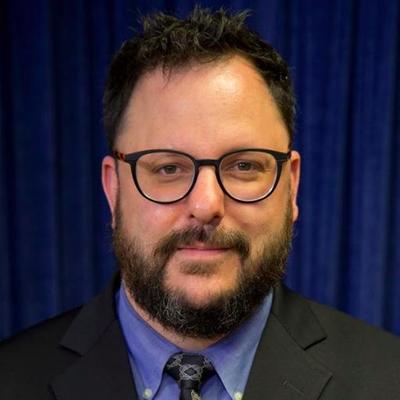 Christopher Robichaud is Senior Lecturer in Ethics and Public Policy in Harvard's John F. Kennedy School of Government. He is also Director of Pedagogical Innovation at the Edmond J. Safra Center for Ethics. He received his doctorate in philosophy from MIT. His interests surround ethics, political philosophy, and social epistemology, with a focus on examining the role of truth and knowledge in well-functioning democracies, and on understanding what the post-truth age of politics is. Dr. Robichaud has been a member of the Harvard faculty since 2006.

Dr. Robichaud's work at the Harvard Kennedy School focuses primarily on developing ethics pedagogy for professional policymakers. He is the course head for the MPP core ethics program and has led efforts to transform the ethics curriculum into a case-based and simulation-driven enterprise.

Dr. Robichaud has created simulations that give professionals opportunities to explore ethical decision making in the context of practicing leadership skills and engaging in negotiations. In addition to appearing in the MPP program, these simulations are used in a variety of executive education programs at the Harvard Kennedy School, the Harvard Medical School, Harvard Business School, and Harvard Graduate School of Education. New simulations he is working on will soon appear in the Carr Center for Human Rights Policy, the Institute of Politics, and the Harvard Law School. Dr. Robichaud recently delivered a TEDx talk discussing his work on ethics and simulations. In 2015, he was the first recipient of the Innovations in Teaching Award at the Harvard Kennedy School.

Dr. Robichaud is also dedicated to bringing philosophical ideas to a wider audience, and pursues this goal by looking at issues in moral and political philosophy that arise in pop culture stories, especially superhero narratives. He is currently under contract with Harvard University Press to write a book of public philosophy that interrogates superhero characters and stories. He has contributed online content to the EdX Smithsonian course, "The Rise of Superheroes and Their Impact on Pop Culture" and has developed a new joint Smithsonian-Harvard EdX course, "Power and Responsibility: Doing Philosophy with Superheroes," which launched in the spring of 2017.


When:
Monday, 05/14/18 at 5:30pm - 7:30pm | iCal
Where:
The Santa Barbara Club
1105 Chapala St
Santa Barbara, CA
[ Get Directions ]
Look Who's Coming:
W. Brownlee
HCSB
Mary Brownlee
HCSB guest
Joe Ullian
Linda Lange
Deborah Williams
UCSB
Susan Hailey
Daniele Huerta
Susan Rakov
Guest of Susan Rakov
Stanley Hatch
Betty Hatch
U of A
Sarah Fox
HCSB
Denny Klos
HCSB
Eric McFarland
Wendy McFarland
Sandy Jones
Marilyn Jones
Cynthie Tin Oo
Ed Kaufman
Martha Kaufman
David Flattery
HCSB
Guest of David Flattery
Mark Shappee
Guest of Mark Shappee
... a total of 24 guests.
Note: to opt out from this list please sign in, go to My Account and change your preferences under My RSVPs.